Nici Skin Care
Regular price
Sale price
Rs. 499.00
Unit price
per
Sale
Sold out
Its Grape seeds are an excellent source of vitamins C and E, as well as antioxidants known as flavonoids, all of which improve skin's texture, reduce the signs of aging and dark circles
Unique, dry-oil blend + Superfood Face Oil promotes a radiant, lit-from-within glow. With a medley of lightweight, rapidly absorbed oils it works to nourish the skin & restore its vitality whatever your skin type - even oily. Grapeseed and Vitamin E oils provide natural UV protection. Argan Oil helps to improve elasticity
How to use ?
Massage a few drops onto a clean face and neck morning and night.
Use alone or over moisturiser to lock in extra hydration.
Active Ingredients :
Squalene, Aqua, Aloe-vera gel, Glycerine, Vitamin C & A, Vitamin E oil , Natural extract: Neem, Turmeric, Green tea, Grapefruit.
Share
View full details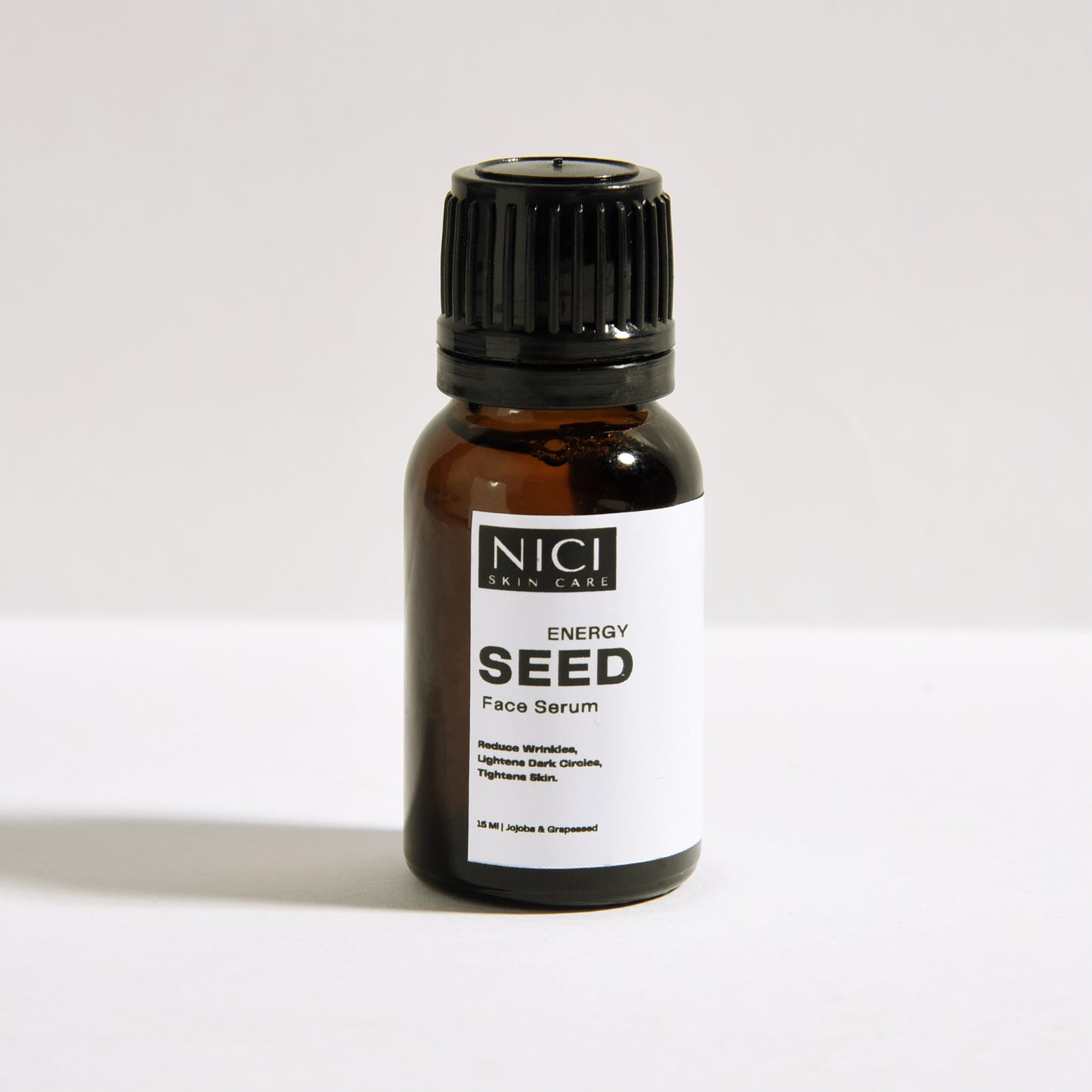 Wine Serum Glow Facial Oil
Facial serum
Very nice product. Am happy with my skin glow. Thank u
Wine Serum Glow Facial Oil
Nice product
Nice product....very useful me...Thank you so much Nicci skin care
Nice and hydrating serum with mask gel
Both wine serum and wine mask gel awwwsome👍🏻 Its realy works amazing getting hydrated while using both ill get suppb result
And i need to say wine mask gel smell too munt do a better on that rest too good
Fantastic
An amazing product, actually nourishes the skin and make it supple,also remove spots. Excellent for all type of skin.
Wine Serum Glow Facial Oil
Wine oil and Vitamin C kit
I have been using Nicci products for more than 2 years now but I have never taken out the time to write a review and Express my gratitude to the brand. I love Nicci. I recommend it to everyone. Until my graduation I had clear skin but I was very easy going about my skin. Because of which I didnt bother what I was using on my skin. But when I started with my Masters my skin began having terrible breakouts. Terrible! Readiness, puss, acne! I consulted two amazing dermatologists. There medicine worked, but once I stopped the medicines breakouts would come again. I tried many homegrown brands and I finally chose nicci probably in the end if 2018 or early 2019. And I will forever be stuck with nicci. I have the skin I dreamt of. It glows! It really does. I use the vItamin C gel and serum and the Wine oil. My skin is plumed and glowing all the time. Thank you Team NICCI !
Awsome
So far i have a nice experience with nicci.. wine serum gives that glow on the face✨